"It feels bleak right now in Florida," Sam, a transmasculine kid from South Florida, told me recently.
The bleakness to which Sam refers is the Florida Board of Medicine's proposed ban on providing gender-affirming medical care to transgender young people — including those kids who are already receiving such care.
It isn't hyperbole to say that this is a matter of life and death. The American Academy of Pediatrics affirms gender-affirming care as evidence-based, medically necessary and, perhaps most importantly, life-saving. Without proper healthcare, trans kids are at a tremendously high risk of depression, anxiety and suicide.
"People say 'Just wait till you're 18!,' but that doesn't help," Sam said. "As minors it is hard for it all to feel out of our hands."
In the past two years, state lawmakers in nearly three dozen states across the country have introduced more than 300 bills targeting trans Americans, 86% of which focus on trans youth. Our own democracy is being used to harm the LGBTQ community.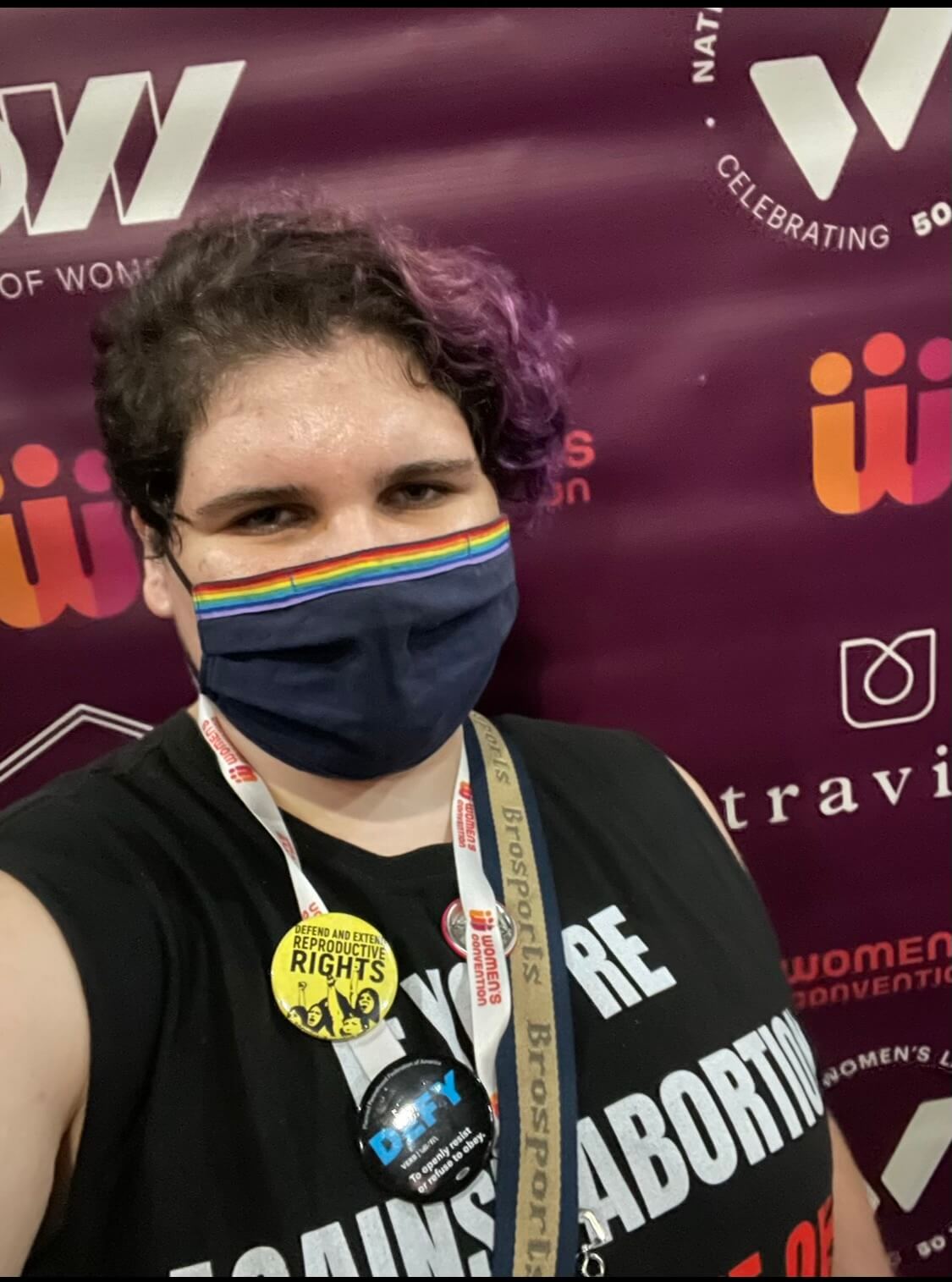 These stakes make it crucial for the Jewish community to understand that it isn't only the Jewish value of pikuach nefesh — the principle that preserving a human life supersedes virtually any other halacha or religious law of Judaism — at play here. Regardless of whether we ourselves feel affected by these laws, as a people who know the terror of being targeted and whose tradition upholds the sanctity of life, Jews must show up, speak out and take action.
At Keshet, we have been at the forefront of striving for full LGBTQ equality in Jewish life for more than two decades. For much of that time, we have focused on making sure that LGBTQ Jews could thrive in Jewish communites around the country. In recent years, we have expanded to mobilize Jewish communities to fight for LGBTQ civil rights on both state and federal levels.
When I speak to LGBTQ Jewish youth like Sam who are affected by recent legislation, I've consistently heard three messages: It is hard, they're not giving up, and they're looking to their Jewish communities for support and action.
Hayden Cohen, a queer 18-year-old in Texas, told me, "It's been very, very difficult" to be a trans or nonbinary youth where they live. "The state is really coming for everyone I love." 
"If we saw federations and other major Jewish institutions in Texas really advocating for LGBTQ rights," they added, "I think that so many other Jewish communities would follow suit. That could change the game here and make a pivotal difference for everyone."
This fight for our lives will play out in the next three months, as state legislatures resume session and many states try to prohibit gender-affirming health care for youth. They will do so despite testimonies from trans kids and their parents, as well as from nearly 30 leading medical associations that argue such care is absolutely essential and, in many cases, is life-saving.
It is crucial that Jewish communities get involved before it is too late.
Together, the LGBTQ community and allies have achieved historic successes, like the Respect for Marriage Act, which was the result of decades of organizing, culture change and acts of bravery from multiracial, multifaith and gender-diverse communities. This has always been a fight for our lives, whether we're advocating for dignity, equality and representation, combating hateful rhetoric and fear, or making the stories of queer lives of joy and celebration visible.
This fight is far from over.
Because lawmakers in each state are targeting trans children in a unique way, it's important for Jewish communities to get specific, too: We must all get informed on the most relevant actions we can take to protect LGBTQ rights. Over 200 Jewish community organizations have already joined a coalition to defend trans and LGBQ+ youth. I want to see every synagogue, Jewish federation, social service agency, JCC — every group in American Jewish life — take this kind of action and show trans kids that we will fight for their lives.
As Sam, our Keshet community member in Florida, said so clearly to me: Our kids simply cannot wait. Whether they're in Florida, Texas, Tennessee or Arkansas, our queer and trans Jewish youth need our love, support, resources and resolve.
Their very lives may depend on us. We must act like it.
To contact the author, email opinion@forward.com
The post As more states target trans Americans, Jewish LGBTQ youth need our help appeared first on The Forward.