Idaho murder suspect Bryan Kohberger told a fellow graduate student that he submitted his DNA to a genetic testing company to explore his ancestry — but an expert told Fox News Digital that it's unlikely investigators used that information to crack the case.
Kohberger, 28, who was a Ph.D. student at Washington State University's Criminal Justice and Criminology Department, allegedly told a neighbor that he had "some sort of DNA test" and asked the neighbor if he could identify Kohberger's ancestry, the Idaho Statesman reported.
The neighbor guessed Italian, but Kohberger said he was actually of German descent.
It has been widely reported that the FBI used genetic genealogy to zero in on Kohberger after he left behind his DNA on the button of a Ka-Bar knife sheath at the crime scene.
UNIVERSITY OF IDAHO STUDENT STABBINGS TIMELINE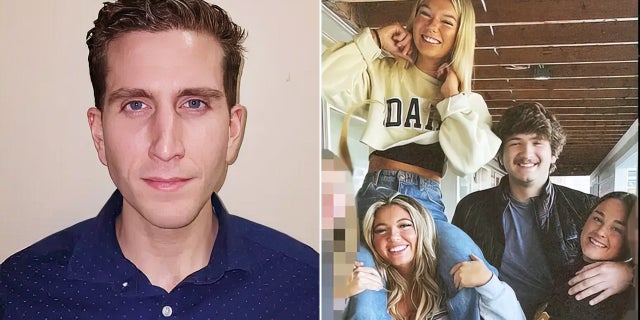 Bryan Kohberger and his alleged victims
The doctoral candidate is charged with fatally stabbing University of Idaho students Kaylee Gonclaves, Madison Mogen, Xana Kernodle and Ethan Chapin in the early morning hours of Nov. 13.
Chris Swecker, the former head of the FBI's Criminal Investigation Division, told Fox News Digital that "there was a hit to his paternal line" in the database of one of the private genealogy companies.
BRYAN KOHBERGER WAS LIKELY MOTIVATED BY SEXUAL 'AROUSAL' AND 'HATRED': EXPERTS
Investigators then used genetic genealogy — a cutting-edge DNA analysis tool that involves uploading an unknown suspect's profile to two databases that work with law enforcement and looking for a match to common ancestors.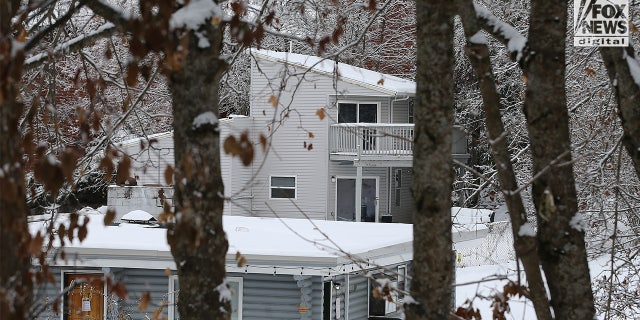 Four University of Idaho students were stabbed to death in this off-campus rental home on Nov. 13, 2022, in Moscow, Idaho. (Derek Shook for Fox News Digital / File)
CeCe Moore, chief genetic genealogist at Parabon NanoLabs and the founder of DNA Detectives, said investigators then map out the family trees of the unknown suspect's relatives.
"Typically, you're going to be building trees for dozens or two dozen of these matches, trying to see how they all connect," she said. "Are there patterns? Are there any intersections between these family trees?"
IDAHO MURDER VICTIMS' ROOMMATE HEARD CRYING, SAW MAN IN MASK ON MORNING OF KILLINGS
She has solved more than 250 criminal cases using this method — although she wasn't involved in the Kohberger investigation.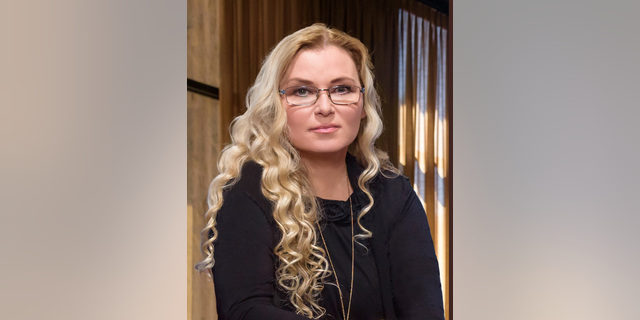 CeCe Moore is chief genetic genealogist at Parabon NanoLabs and the founder of DNA Detectives. (Courtesy CeCe Moore)
Out of curiosity, Moore sketched out Kohberger's family tree as soon as he was identified as a suspect and said his case would have been a very difficult one to unravel.
There are five DNA databases but only two companies, GEDmatch and FamilyTreeDNA, cooperate with law enforcement. They have about 2 million people in their databases while 23and Me and Ancestry have more than 40 million. 
BRYAN KOHBERGER CASE: WHY DIDN'T IDAHO ROOMMATE CALL 911 AFTER ENCOUNTERING MASKED MADMAN?
GEDmatch and FamilyTreeDNA include mostly people of northwestern European ancestry, but Kohberger is more than half Italian with lots of immigrant lines, according to Moore.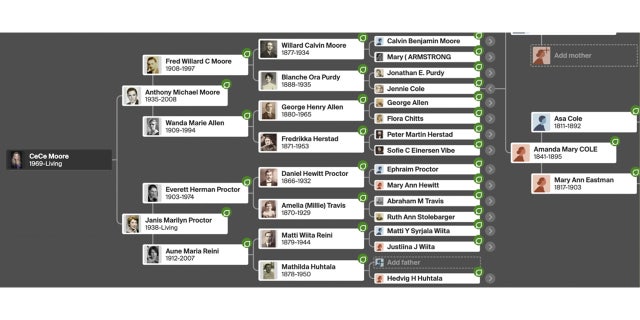 CeCe Moore's family tree is an example of how genetic genealogists map out connections among relatives. (Courtesy CeCe Moore)
"If your family moved here in the last 100 years or so, or even the last 150 years, there's just going be less representation in the databases," she said. "So, unless they got really lucky and got a close match, which I doubt, they probably were working day and night on this."
BRYAN KOHBERGER CASE: KNIFE SHEATH POINTS TO POSSIBLE TARGET, EXPERTS SAY
The family tree isn't exclusively based on DNA but also other clues gleaned from public records — including births and marriages.
The probable cause affidavit for Kohberger's arrest doesn't mention genetic genealogy, but Moore said this isn't unusual.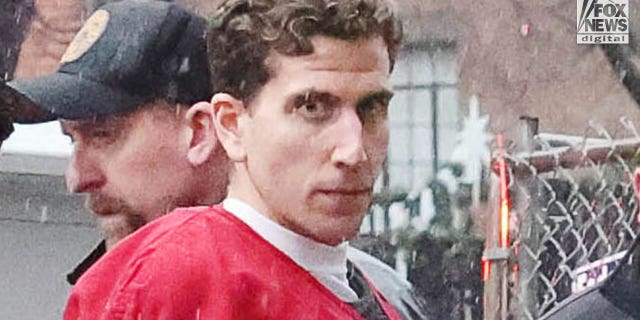 Bryan Kohberger (The Image Direct for Fox News Digital / File)
After Kohberger drove cross-country with his father from Pullman, Washington, to his family's home in Albrightsville, Pennsylvania, agents retrieved a piece of trash from the family's residence and had it tested, the affidavit says.
The DNA profile from the trash belonged to the father of the unknown suspect's profile developed from the knife sheath left at the crime scene, according to the document.
CLICK HERE TO GET THE FOX NEWS APP
"Genetic genealogy is just a lead generator, a tip producer," Moore said.
The technology helps investigators zero in on suspects, but then they have to get the one-to-one DNA match for an arrest, she said.