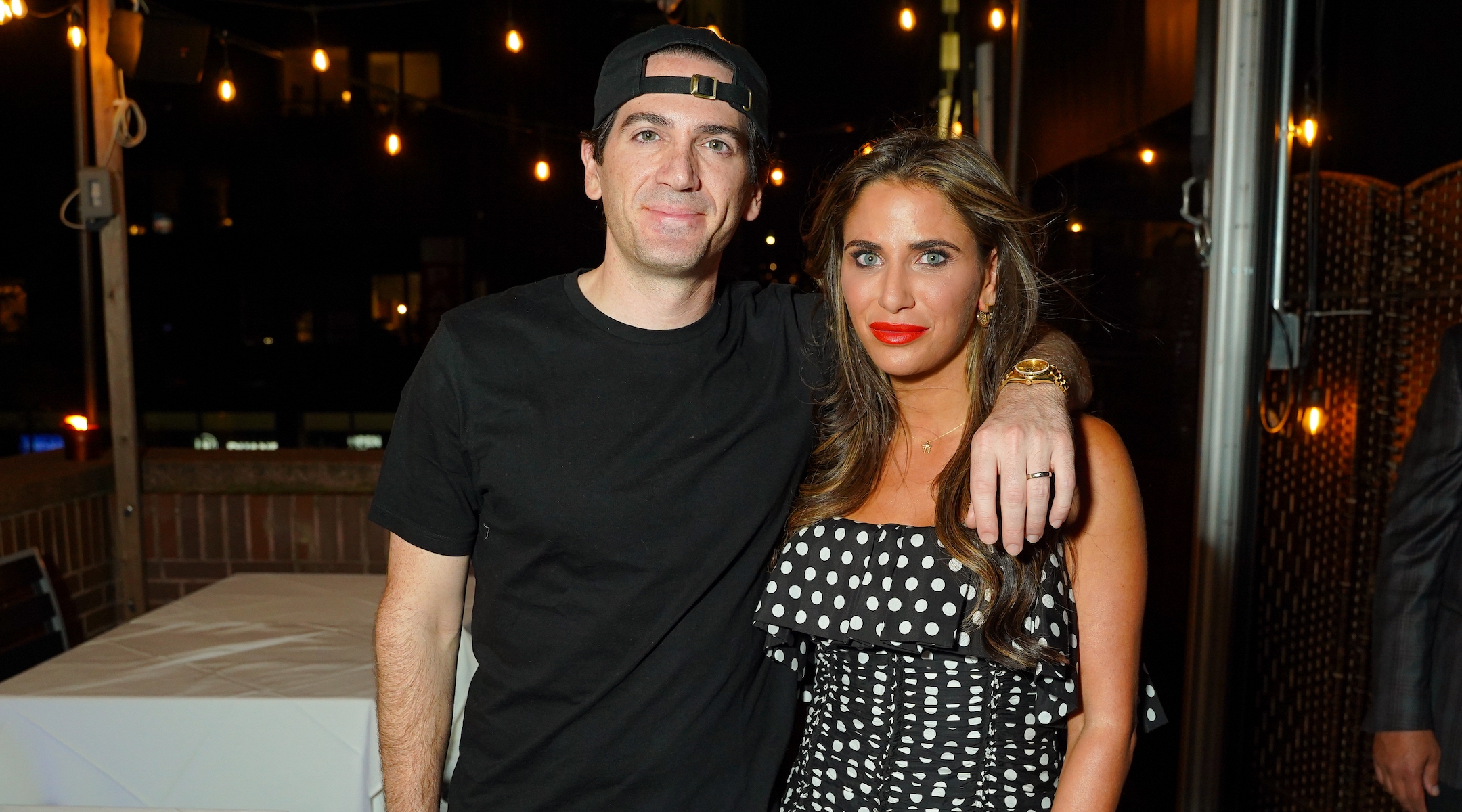 The reboot of "The Real Housewives of New York," or RHONY, is enmeshed in drama — and the season hasn't even begun. Page Six reported that Lizzy Savetsky, an influencer and socialite, has stepped down from the show less than a month after she was announced as a new cast member.
Page Six reported that antisemitism drove Savetsky, who is outspoken about her Zionism and Judaism on her social media pages, away from the show. Savetsky has not yet publicly confirmed her withdrawal from the cast or made any sort of statement.
In recent weeks, Savetsky has used her social media accounts to call out Kanye West's antisemitic remarks and post a video of a survivor, her husband Ira Savetsky's great-uncle, warning against repeating the horrors of the Holocaust.
Savetsky is a staunch supporter of Israel, and frequently asserts her belief that all anti-Zionism is antisemitism. Controversially, Savetsky posted a spoof of a March Vogue cover featuring Bella Hadid, parodying the half-Palestinian model's pro-Palestinian activism. "Bella Hadid graces this month's Vogue cover wearing design by John 'I love Hitler' Galliano," reads one part of the fake cover. Another calls out Gigi Hadid, Bella's sister, for exploiting "Ukrainians in crisis to promote anti-Israel agenda." 
The cover also criticized other public figures and media outlets for an anti-Israel bias.
Rumors are swirling around Savetsky's departure, with many fans wondering whether Savetsky was fired; numerous stories are circulating gossip pages. New York-based influencer, Emily Gellis, famous for her public feud with Jewish diet influencer Tanya Zuckerbrot, posted an Instagram story saying, "It's hard to be on television if you have extreme views and you don't want to hear other people's point of view."
According to Page Six, sources close to Savetsky said she was receiving harrassment not only online but also from the cast and fans for her pro-Israel views, and that she was scared, causing her to quit the show. 
Many online said Bravo executives should have known Savetsky's Zionism would be an issue for the show. Savetsky should also have anticipated that her views would cause controversy and generate hateful messages and harassment. 
But RHONY is known for drama, and Savetsky's outspoken support for Israel would not be the first controversial political stance on the show. Former cast member Ramona Singer frequently clashed with fellow Housewives over issues of race and politics, including by declaring that Jews discriminated against her during college for being a Christian.
The cast of the RHONY reboot is far more diverse than past seasons, likely an attempt by the network to atone for its lily-white past. Even without Savetsky, there will still be Jewish representation in the cast — another housewife Erin Lichy, is also Jewish.
Unlike Savetsky, however, her Instagram page does not say anything about Zionism.
The post Lizzy Savetsky is no longer a Real Housewife of New York appeared first on The Forward.