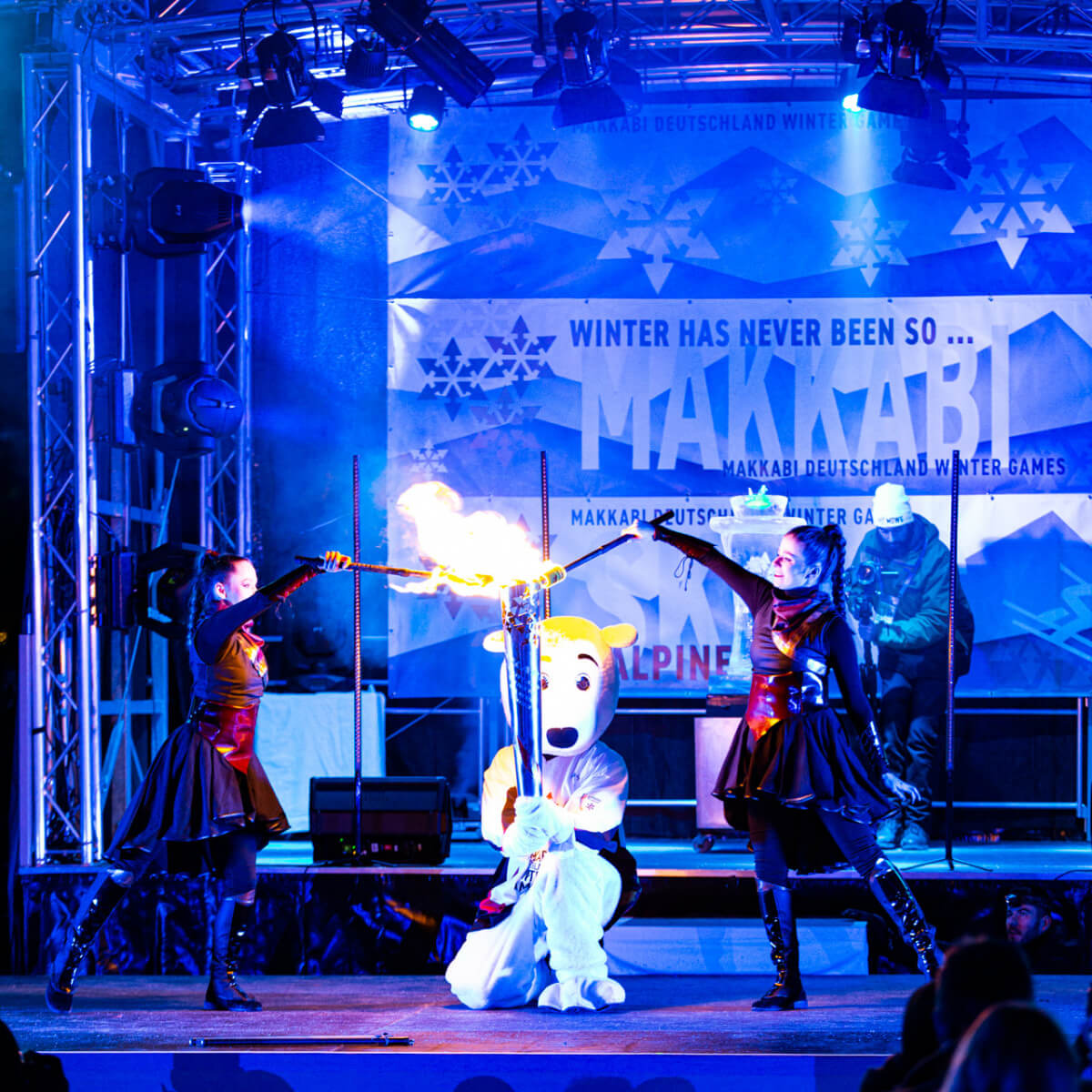 For the first time in more than 85 years, Jewish athletes are competing in Maccabi winter games — and they're doing it in Germany.
The Makkabi Deutschland Winter Games kicked off Tuesday in Ruhpolding, in the Bavarian Alps. 
The last Jewish Winter Games ever held were in 1936 in Czechoslovakia, and before that, in Poland in 1933 — just a few short years before the Nazis invaded both countries and began annihilating Europe's Jewish population.
The first #Makkabi Winter Games for more than 85 years got underway in Bavaria yesterday.

Until 9 January, around 400 Jewish athletes from 20 countries will compete at the Games.

Chancellor Scholz said it was moving that Germany was hosting the tournament. pic.twitter.com/KNKg5ycsKt

— German Embassy London (@GermanEmbassy) January 3, 2023
More than 350 athletes from around the world are set to compete in alpine and cross country skiing, snowboarding, biathlon, figure skating, Bavarian curling and snow volleyball. 
The U.S. delegation announced plans to compete in all sports except snow volleyball. 
Other events include an opening ceremony, a combination havdalah and pool party, a Kabbalat Shabbat and ending ceremony on Jan. 9. 
The events are being livestreamed on YouTube. 
The first two Maccabiah Games predate the modern Israeli state, having been held in what was then a British protectorate in 1932 and 1935. Until now, the only two dedicated winter games were the ones in Poland and Czechoslovakia. The regular games picked back up in 1950. Since 1953, the games have been held every four years, though COVID-19 led to a one-year delay, pushing them to 2022.
While primarily composed of sports traditionally found in the Summer Olympics, ice hockey has become a regular component of those games. In 2015, a gathering at the European Maccabi Games being held in Berlin broke the Guiness World Record for the largest Shabbat meal.
The post First Jewish Winter Games held in more than 85 years kick off in Germany appeared first on The Forward.