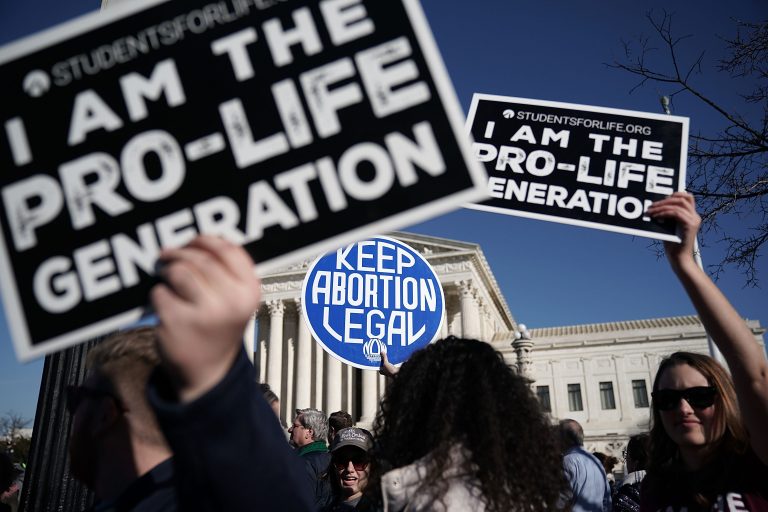 The South Carolina Supreme Court on Thursday struck down a bill that banned abortions after six weeks' gestation.
In a 3-2 decision, the court ruled that the state's Fetal Heartbeat and Protection from Abortion Act, which has faced numerous legal challenges since Republican governor Henry McMaster signed it into law in 2021, violated a woman's right to privacy under the state constitution. The bill barred abortions once an unborn child's heartbeat was detectable, usually around six weeks, with exceptions for rape, incest, and saving the life of the mother.
South Carolina is one of numerous states facing legal challenges to pro-life laws since the U.S. Supreme Court's decision in June to overturn Roe v. Wade sent the issue back to state legislators. A Georgia county judge blocked a similar six-week heartbeat bill in November.
Twenty-one states in March announced their support for South Carolina's Protection from Abortion Act.
Writing the majority opinion, Justice Kaye Hearn sided with Planned Parenthood South Atlantic's argument that abortion is included in a woman's right to privacy, the Associated Press reported.
"The time frames imposed must afford a woman sufficient time to determine she is pregnant and to take reasonable steps to terminate that pregnancy," Hearn wrote. "Six weeks is, quite simply, not a reasonable period of time for these two things to occur, and therefore the Act violates our state Constitution's prohibition against unreasonable invasions of privacy."
Justices George James Jr. and John Kittredge dissented, arguing that the right to privacy did not extend to abortions.
McMaster and South Carolina attorney general Alan Wilson (R.) are reviewing options for further legal action.
"Our State Supreme Court has found a right in our Constitution which was never intended by the people of South Carolina. With this opinion, the Court has clearly exceeded its authority," McMaster tweeted in response to the ruling.
South Carolina still bars abortions after 20 weeks.
The post South Carolina Supreme Court Strikes Down Heartbeat Bill appeared first on Washington Free Beacon.